Uncle Julio's Opening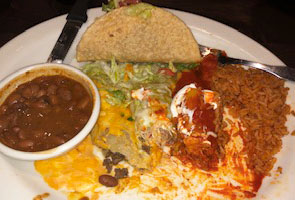 The opening of a brand new Mexican restaurant, Uncle Julio's, has caused some major buzz around New Berlin. The new restaurant opened in Brookfield on Tuesday, December 18. This will be the first Uncle Julio's to open in the state of Wisconsin.
The restaurant offers Mexican food from scratch. The menu includes things like fajitas, quesadillas, tacos, enchiladas, and so much more. Uncle Julio's has so many different meals to offer. This restaurant is a good place to go with family or for a dinner out with friends. It has a bar area and a separate dining area.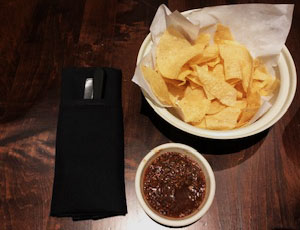 My visit to the restaurant was overall a very positive experience aside from the fact that I had to wait an hour and a half to get seated. The restaurant was so busy it was hard to even find a place to wait to get seated without being in someone else's way. If you're planning to go I would definitely make reservations so that you don't have to sit and wait. Right after you get seated there are already chips and salsa at your table. They also offer to make guacamole right there at your table if requested.
"I liked the style of the restaurant and the menu options," said a customer at the restaurant.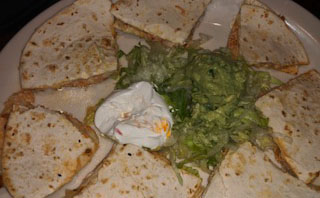 The food is very appetizing and well-prepared. I ordered the chicken quesadilla, which was served with sour cream and guacamole on the side. The quesadilla could have served two people, and if ordered for a single person definitely provides leftovers. It was a very well prepared meal that tastes great and I really enjoyed it. It is definitely something I would recommend getting if someone is planning a dinner there.
Uncle Julio's has a great staff that are super understanding and polite. The new restaurant is so popular and busy that people tend to get upset about the situation, but the workers really know how to deal with the customers without causing any more trouble.
The service at the restaurant was  and if you need anything they are right there to get it for you. For how busy it was when I attended the restaurant, everything was super clean and had they everything running smoothly.
Not only is the menu well planned out and the staff are there for your every need, the location of the restaurant is convenient and in a respected area of the city. It is right by Brookfield Square Mall, so, you could spend the afternoon shopping at that mall and end the day with a delicious meal at Uncle Julio's. It's even in the same parking lot so you don't have to drive to a different location. This is something that is very convenient for a lot of people.
Overall, my experience at Uncle Julio's was very enjoyable. It is a super nice restaurant with and amazing staff and and even better menu. Just remember if you are planning on going there for dinner with your family or friends on a Saturday night, make reservations. Uncle Julio's is a restaurant I would definitely go to again.