Hauntfest nothing short of terrifying
State Fair Park Gate 41200 S. 84th Street Milwaukee, WI 53214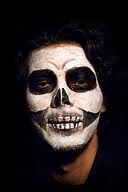 This year's Wisconsin Hauntfest lives up to its high reputation. In the past the cream puff pavilion turned house of nightmares has always gotten good reviews and this year is no different.
With the over 30 actors and variety of rooms there is a piece of everyone's worst nightmare inside. The rooms include everything from a bloody butcher shop with hanging heads to an unsettling movie theater with an eerie audience. The actors do a great job of getting in your face and making sure you're frightened.
"It was so scary, especially the strobe lights and creepy clowns," said Abby Patterson, a freshmen.
Outside the house, actors walk around scaring people to keep you interested and a movie with scenes from classic scary movies and music videos plays. Off to the side there is a club-like dance floor with a coffin ride to simulate what it would be like to be buried alive.
Although the house itself is great, it was really short and didn't take much time to walk through. In my perspective, it wasn't a waste of money, but it definitely went by quick. If you're looking for a good place to scare your friends and get a good scream Hauntfest is the perfect place. I'd give it 4 ½ stars.
"It was so much fun seeing my friends scream and get creeped out by the people working there," said Jessie Gleason, a freshmen.
Leave a Comment