The Killers: just another changing sound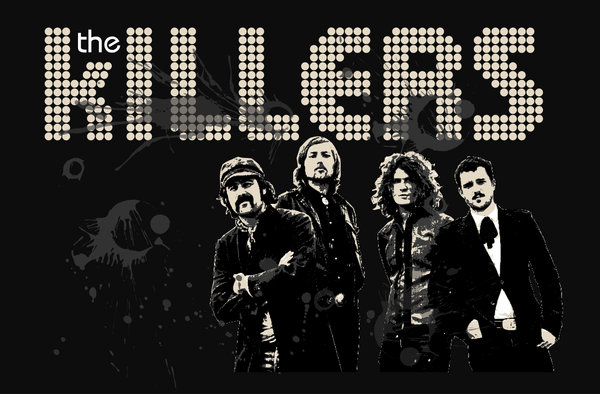 Since their first album release in 2004, The Killers, like many other alternative bands have shown drastic changes in their sound.  The Killers recent release of the album, "Direct Hits," shows this change clearly.
As you could guess, "Direct Hits," is all of their most popular songs (hits) over the years put into one album.  The album was released November 11th, and includes many songs from a variety of their albums.
The band's first album, "Hot Fuss," (2004) sent out pop-alternative music to the world.  With songs like, "Mr. Brightside," the band's very first single, they rocketed with popularity.   "Mr. Brightside," "All These Things That I've Done,", and "Somebody Told Me," that were released on, "Hot Fuss," are also available on, "Direct Hits."
The Killers' second album, "Sam's Town," was released in 2006.  The most popular song from the album was, "When We Were Young."  This album strongly showed The Killers' rock-flared songs.  By then they were known and loved for their fast-beat sounds and meaningful lyrics that could put just about anyone in a good mood.
Within the next two years, The Killers released, "Sawdust," (2007) and "Day & Age," (2008).  These two albums showed their embrace of electronic sound in their songs.  This electronic flare still shows in their most recent song on "Direct Hits."   The song is their 2013 single, "Shot At the Night."  This song was created with the help of indie/electronic band M83.
Their new album, "Direct Hits," shows that their old sound is more popular than their new sound.  This is evident because, "Direct Hits,"—made entirely of their greatest hits—includes mostly songs from their older albums.
There are few songs on, "Direct Hits," From The Killers' album, "Battle Born," (2012). This album showed that the The Killers have switched to a more 80's influenced sound and echoing vocals that could be compared to rock ballads.  Because of this switch of sound, The Killers' new sound has been compared to 80's stars such as David Bowe.
On the "deluxe" version of the album, there are three extra songs.  Two of which are, "When You Were Young," (Calvin Harris remix) and, "Mr. Brightside" (Demo).  The versions of these popular Killers songs should not even exist.
Overall, I would not recommend the deluxe version of "Direct Hits," because you are going to pay more for remixed songs that are terrible.
On the other hand, I would recommend buying the regular version of, "Direct Hits," to any new fans that want to start listening to The Killers.  It is easier to buy "Direct Hits," and listen to all their most popular songs than to buy all the albums.
For older Killers fans, I would not recommend buying the album.  Why waste money buying, "Direct Hits," when you can simply make a playlist of all their best songs?
Leave a Comment