Fake interpreter at Nelson Mandela Memorial leaves many baffled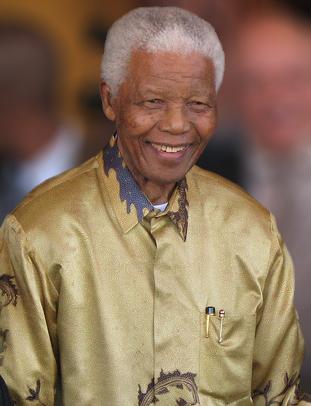 On December 10th, 2013 at FNB Stadium in Johannesburg, South Africa, people of all ages, nationalities, and ethnicities joined together to praise and remember Nelson Mandela, the former president of South Africa. As people tuned into their televisions, they looked at the interpreter as just what he was thought to be, an interpreter. But, many deaf people and people who understand sign language tuned in, and something was very wrong, the interpreter was just flapping his arms.
This act was featured on news stations soon after, and it left the deaf community furious. And now, over a week later, the man, Thamsanqa Jantjie, has been admitted into a psychiatric hospital.
He alleged that he suffered from a schizophrenic episode, from which he hallucinated "angels and voices".
And to top that all off, it was later found out that he was involved in a mob, who in fact were involved in the burning and killing of two men.
But, the major questions that still remains are, how did this man, with schizophrenia AND a criminal background, manage to get himself a job at a highly respected man's memorial and who is really at fault here?
Leave a Comment