SMALL change can make a HUGE difference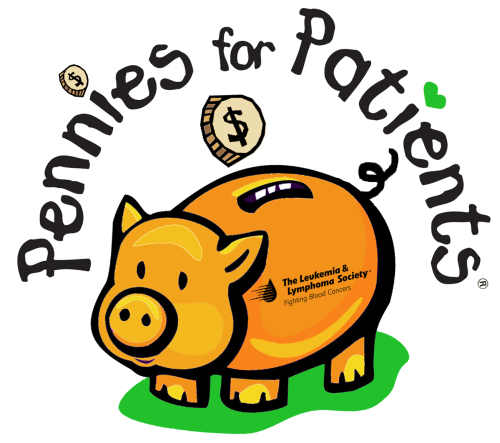 Starting Monday February 3rd 2014, New Berlin West is hosting a collection drive. Coins of any kind are being collected on behalf of the nationally advertised campaign Pennies for Patients. The last day to donate spare change will be Friday February 14th.  For this drive, students will compete against their peers according to grade level. All grades will have a separate tally that will continue through the entire three week span.  Seventh and eighth grade students will work together in filling a designated "Middle School" water jug.
Since the competition is among grade level, donations are strongly encouraged in English classes. This is the only class where donations will be accepted.  Additionally, a table will be placed in the Idea Center (Library), for students to donate as well as in all lunches. If students choose to donate during an English class, money should be placed in corresponding grade level box.  If donations are made during lunch or in the idea center, change can be placed in water jugs that are labeled according to grade level.
Teachers and all administrative staff are also encouraged to partake in this charitable event. There is not a separate collection for staff, therefore staff members should donate to any grade level.
On February 14th money will be counted and the grade with the most donations will receive a spirit point on the official shield. These results will be released at the Pep Assembly.
Pennies for Patients is a nationally recognized organization. Originally starting in 1994, amongst the North Carolina chapter, the organization has raised more than 10 million dollars nation wide. All proceeds earned during this three week period benefit patients diagnosed with Lymphoma or Leukemia. As blood cancer seems to be an increasing threat to society, the organization encourages elementary, middle, and high schools to participate in local drives.
This fundraiser is organized through New Berlin West's National Honor Society.  Please direct and Questions and/or feedback to a junior campaign member.
Leave a Comment