Crystal Ball 2014: A gem of a night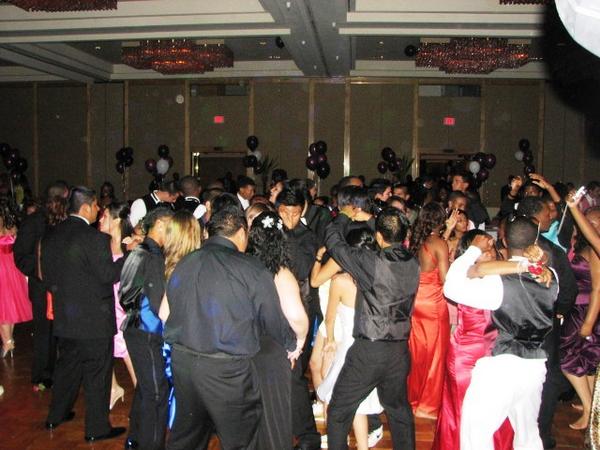 After every high school dance that I have been to, it seems that someone ends up complaining about something. Whether it is the DJ, the decorations, or some other aspect, high school students' tend to find a flaw. However, for $15, you couldn't go wrong with attending Crystal Ball this year.
​A key to any dance is a decent DJ, and Crystal Ball certainly fulfilled this requirement. The DJ did a rather impressive job in blending the old music with the new, while still incorporating the classics such as the electric slide, the cha cha slide, and soldier boy. In comparison to the "ghetto" music from this year's Homecoming dance, the music was much more danceable and appealed to a greater number of those who attended the dance.  
​Although the turnout was not as large as it was at Homecoming, the people that attended certainly liked to dance. This provided for a much lighter environment due to the fact that there were fewer people that awkwardly stood around judging those who were dancing.  If you were still not completely comfortable with showing off your dancing skills, the spurts of flashing spotlights were able to blind the people around you for a few moments while you busted out your craziest moves.
​Also impressive for the tight budget of the dance were the decorations. Student government worked hard prepping all day Saturday for the dance, and it certainly paid off. The lights from the DJ elegantly illuminated the cursive "Masquerade Ball" writing, serving as a nice focal point for the room. The other decorations were fairly simple and flowed well with the Masquerade theme, including the wall of masks that were offered to guests as party favors. Even though many people did not follow the theme, it did not seem to bother anyone substantially. As senior Nate Gale put it, the dance was "fun, but I'm not sure the masks were necessary."
​The attire seemed to span across the board.  However, the females tended towards the shorter cut dresses, despite the bitter cold temperatures. Although this, along with the ultra-high heels were not practical for scraping the snow off of their cars after the dance, they certainly looked good. The men were also quite dashing, most coordinating colors with their dates and some rocking their own unique style. My personal favorite look was the suspenders paired with a matching bow tie.  
​For someone who was on the fence about attending Crystal Ball, I am certainly glad that I went. It seemed to appeal to a wide range of people, because "the songs were ones that everyone could sing and dance to," said Katey Devine who is a freshman. You went with a date, or a group of friends, there was never really a dull moment. For senior Erin Simpson, her last high school dance at NBW was "definitely a night to remember!"
Leave a Comment