ACT Prep Sessions: Beneficial?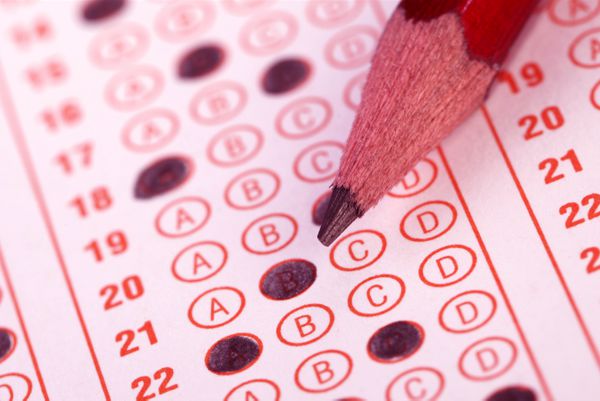 On Tuesday, March 1, juniors were excused from classes to take a school-funded ACT exam. The in-school ACT was incorporated as a policy in the state of Wisconsin last year. For many students, this was their first time taking the real exam after completing and scoring a practice exam near the beginning of the school year.
According to a survey given to 105 juniors at West, many juniors were feeling stressed about their exam. In fact, most students felt that their stress level regarding the ACT was a 4 on a 1 to 5 scale.
"Some students do get stressed by the ACT because it is used as a factor for admission to four-year colleges and universities," said Heidi Stigler, one of West's three counsellors. "However, students have the opportunity to take the ACT several times if they would like…so there is really no reason to stress."
Along with college admission, there are multiple reasons that students may have been stressed about taking their ACT. Some were not confident in their test-taking abilities, or may have been worried about the format of the test itself and test-taking process. The test was taken early in the day, which, according to the survey given to West juniors, was unnerving for some students because they have trouble focusing in the morning.
In an attempt to ease stress among students, all juniors were given the opportunity to attend weekly preparatory sessions in their advisory classes in months prior to the test. These prep courses focused on each of the five individual sections of the ACT and allowed students to develop their skills in each subject.
"The philosophy [of the prep courses] is that if students are introduced to the way the test is given, and understand the kinds of questions that they're going to be asked, and understand strategies and tools they can use to answer them, they will…be more successful on the test," stated Laura Barbieri, West's literacy specialist.
Barbieri indicated that the prep courses were specifically designed to exercise students' skills in the sections where they needed to improve. Multiple practice tests were provided in the four core sections of the ACT throughout the weeks preceding the in-school exam.
"Although [the prep] probably feels overwhelming [for juniors]…we do know that in general, anything that's a continued practice winds up being a better skill," said Barbieri. "I may never be as good at basketball as [other people], but if I practice that skill I'll do much better at dribbling than if I never do it at all."
A question that has come up among students, staff, and parents is whether or not the in-school prep sessions were actually beneficial in preparing students to take the ACT. Trudy Wehlan, West's math specialist, worked with Barbieri to develop prep for juniors and believes that there may not be an answer to this question until students receive their scores.
"The biggest indicator…that we might see is once [students] actually take the ACT," said Wehlan. "I mean, that's kind of what we're looking for, in the long run."
According to the junior survey, most students are confident that they will probably reach their ideal score on the ACT. The survey indicated that having been sufficiently prepared, both in-school and outside of school, was the third most common reason that students felt they would do well on their tests. Both Barbieri and Wehlan expressed that they feel confident in students' abilities and hope to see satisfactory scores when the test is over.
"I do feel strongly that as students get to understand the test better and understand some of the strategies to be used, that that will carry over," Barbieri said. Though it may be difficult now to judge how prep sessions affected students, Barbieri is confident that the courses were successful in preparing students for their first ACT.