Editor's Pick: The Halloween Edition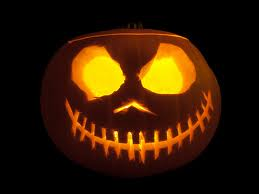 Fall has finally arrived in full force. Sweaters, bonfires, and pumpkin spice everything. Along with the change of the seasons comes Halloween, one of my personal favorite holidays. And Halloween means movies, at least in my eyes. Here's a list of New Berlin West's favorite movies as voted on by West students:
Halloweentown
Why We Love It: Not too scary for the young ones; this movie is appropriate for all ages. This movie features a girl who's actually a witch and her grandmother's prodding of her to embrace who she really is.
Overall, a great movie to sit down with the family.
Nightmare before Christmas
Why We Love it: With great musical numbers and a solid story, this movie ranks high in my own personal list. Jack Skellington, honorary planner of Halloween, searches for a new twist to put on Halloween and stumbles on the portal to Christmas Town.
Not only is this movie family oriented, it is also a classic. Tim Burton rarely ceases to put out a good old fashion creepy movie, and this movie is no different.
Hocus Pocus
Why We Love It: Receiving votes in both the "classic" and "family movies", this one was a clear winner. Described as a family fantasy horror comedy film, this film is about a Los Angeles native, Max Dennison, who moves to Salem, unhappy with the lengths to which the town goes to have a good Halloween. Mixed up in a whole mess of mishaps, Max and classmate Allison must keep the Sanderson witches from returning and wreaking havoc on the present day world.
Again, this movie is okay for all ages. Although this movie is outdated at 20 years old, it stands to be a classic in our hearts.
Friday the 13th
Why We Love It: Our list couldn't be complete without at least one good old fashion scary movie.  This movie franchise centers on Jason, one of the most iconic of Halloween characters.
This movie is not suitable for all ages, viewer discretion is advised. However, if a classic slasher film is what you're looking for, this is a very possible candidate.
We couldn't decide on the best horror films to add in this list, so it's your turn. Vote now for your favorite heart-pounding film in the comments below or in our poll.
Sorry, there are no polls available at the moment.
Leave a Comment