Review: Season 17 of Dancing With the Stars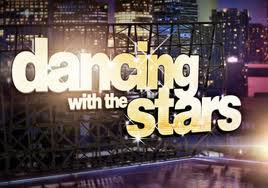 The costumes, choreography, and intense competition are all back for season 17 of the hit show, "Dancing with the Stars."  Among the contestants are 12 new celebrities ready to challenge the dance floor.
The celebrity dancers that are competing this season are Christina Milan, Amber Riley, Elizabeth Berkley, Bill Engvall, Corbin Bleu, Brant Daugherty, Bill Nye, Valerie Harper, Leah Remini, Jack Osbourne, Keyshawn Johnson, and Nicole Polizzi.
Actress Valerie Harper, known for her role as Rhoda Morgenstern on the classic TV show, "The Mary Tyler Moore Show," was diagnosed with terminal brain cancer earlier this year. Harper, 74, has exceeded doctors' expectations and continues to stay strong and move forward.
Reality TV star Nicole "Snooki" Polizzi, became famous on MTV's "Jersey Shore."  The new mom, who proudly showed off her recent weight-loss, is also a best-selling author and stars in her own reality show, "Snooki & JWoww."
Keyshawn Johnson is a former NFL Super Bowl champion and three-time Pro Bowl wide receiver.  He has played for the New York Jets, Tampa Bay Buccaneers, Dallas Cowboys and Carolina Panthers during his career, and is now on ESPN as an NFL analyst.
Actress Leah Remini, who has starred for nine seasons on the hit comedy, "The King of Queens," has been a television star since age 18 with memorable roles on various sitcoms.
TV personality Jack Osbourne is the son of legend Ozzy Osbourne and wife Sharon.  Osbourne, recently hosted the SyFy series, "Haunted Highway," and opened up about his diagnosis of multiple sclerosis last year.
Singer Christina Milian will compete on the dance floor this season while currently recording her fourth album.
Amber Riley plays Mercedes on the hit musical comedy, "Glee," and will now be working on a new debut solo album.
Bill Nye, known to children worldwide simply as his character, "The Science Guy," is allowing his passion for science to guide him in writing a new children's book about energy.
Actress Elizabeth Berkley Lauren, began her TV career as Jessie on the hit sitcom, "Saved by the Bell."  The actress is also a New York Times bestselling author for her book, "Ask Elizabeth," as well as a new mom.
Disney star Corbin Bleu is best known for his role as Chad in the "High School Musical" series and who has also starred on Broadway.
Millions of "Pretty Little Liars" fans know Brant Daugherty as Noel on the hit ABC Family show.
Comedian Bill Engvall, is best known as a member of the Blue Collar Comedy and for his popular "Here's Your Sign" bit.
The returning professional partners include reigning season 16 champ Derek Hough, as well a s veterans Cheryl Burke, Mark Ballas, Karina Smirnoff, Tony Dovolani, Val Chmerkovskiy and more.
As week four has ended, the celebrities still remaining include Elizabeth Berkley, Corbin Bleu, Amber Riley, Jack Osbourne, Leah Remini, Nicole Polizzi, Christina Milian, Brant Daugherty, and Bill Engvail.
View Comments(1)