Bright hues, bold shades for fall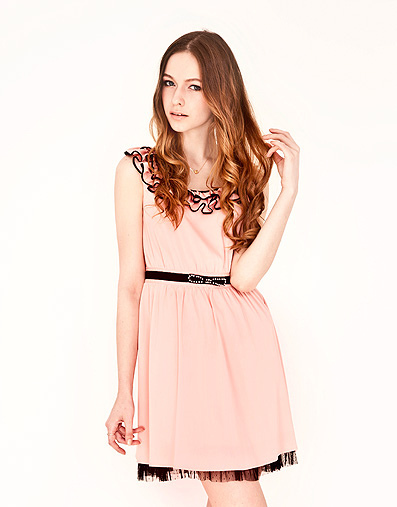 "The fall 2013 collections at New York Fashion week were basically a buyer's dream," says Glamour magazine rep Megan Custashaw.
Usually when autumn comes around, the dark colors and heavier fabrics are frowned upon. However, fashion expert Anne T. Donahue says, "This year, bright hues and bold shades are coming back."
The latest outerwear trend is statement-making jackets/coats, bold furs, oversized parkas, and cool-colored leathers are the key to being stylish. Bright jackets are great for adding a little life to a simple outfit.
Aside from jackets, a variety of hats are a must-have for Autumn 2013. Anything ranging from beanies, fedoras, baseball hats, etc. are essential for keeping up to date with California street fashion.
Although layering seems ancient, the concept is slowly and surely making a comeback. This autumn, borderline layering such as a simple dress with printed leggings is perfect for the cool October weather.
Usually while shopping for a new wardrobe people typically run straight to the rack with dark colors, but this fall it is 100% acceptable to wear white. Too much white can be overwhelming, but a white coat, a pair of white jeans or a chunky scarf is the perfect amount.
To take a break from the dark colors, brightly colored leather is a definite must have, but too much leather is no good. Wearing more than one leather piece can look cheesy and not put together.
On the other hand, military-inspired looks are also in style. Emerald green with a hint of lace is the perfect fall outfit. Pantane named this rich shade the "top color of 2013." Also, Emerald paired with jewel shades creates a classy but edgy look.
Even if your closet is simply black and white, work hard to incorporate different shades into your wardrobe. Leopard print often gives a summer-type vibe but this fall it is acceptable to wear a piece of leopard but avoid going overboard. Of course, classic prints are always going to be in style and this year is no exception. Checkered and menswear fabrics are the most popular for fall. Checkered print or textured ankle boots are a must have in the chilly weather.
Knee high and sporty wedge boots are also fun to incorporate into your everyday outfit. "Perfect to sharpen up dresses or ruffled winter shorts and a chunky sweater," says Glamour Magazine about the boot trends this year.
Aside from fashion, dark nail polish, straight bangs, stackable rings, dark lipstick, and simple phone cases are also the latest. Since the leaves are beginning to change, remember
Leave a Comment