Teen Wolf mid-season premiere review: Wait well worth it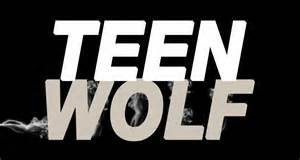 The winter, mid-season premiere of MTV's Teen Wolf premiered on Monday, January 6th.  Last year's mid-season finale ended as if it were a full season finale, which is what made the mid-season premiere, "Anchors", seem more like the start of something new.  The show's emphasis around werewolves and such has begun to drift into a newer world, a broader field of all things supernatural.  This new twist of venturing a little further into the world of the supernatural obviously proves that the writers of the show are most definitely not running low on ideas.  I like the eagerness and passion involved when discovering new ideas and releasing them at their perfect moments throughout the show.
The show's third season took a break after Scott (Tyler Posey), Stiles (Dylan O'Brien) and Allison (Crystal Reed) sacrificed themselves to a temporary death in order to find the Nemoton, where their parents were being held by the Darach.  Although the threats of the first half of the season all seemed to have been taken care of, the teens are left to deal with the fallout of their actions and the realization of the agonizing effects caused by their long and painful ice water baths.   This is when each character's strength is put to the test when their own insanity begins to take over their lives.
Each character's personal madness is defined around their own weaknesses and fears. Scott is presented with many struggles to control his own transformations, along with terrifying visions of himself morphing into a rather large wolf. Allison, who once felt confident in her marksmanship, suffers sudden quivers of nervousness in her hands and is haunted by the spirit of her dead aunt, Kate Argent (Jill Wagner). Meanwhile, Stiles finds his excellent researching skills threatened by a rather severe case of dyslexia and is terrorized by nightmares and sleep paralysis.
The chaos and pandemonium involved in this premiere episode provided for a visually striking episode that brings out all the horror elements expected when watching Teen Wolf.  The show also presented a new setting and story for the second half of the season, which has already proven its intensity for the rest of the season.
Teen Wolf returns to MTV next Monday with 'More Bad than Good' at 9pm on MTV.
Leave a Comment