Prom 2016 preview: The magic has just begun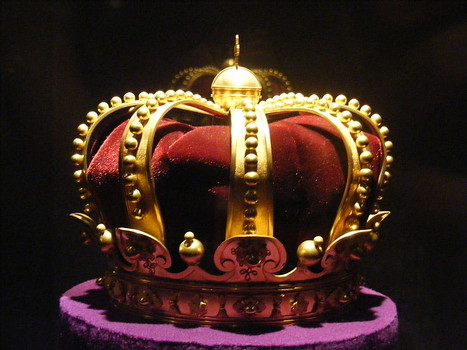 Junior year. A year dedicated to college applications, ACT's, and 2am nights due to AP classes. But the most overwhelming year of high school has a single night that makes it all worth it: prom. Interestingly enough, this year's prom, hosted on April 30th, will give seniors a second chance to soak up all the magic, something New Berlin West hasn't offered for at least three years. After talking to a number of seniors, it sounds like they will be taking full advantage of it.
The junior prom committee has been busy at work since last summer thinking and planning the perfect theme ideas, post-prom plans, and every other little detail to make this year's prom the perfect night for everyone. Back in October, the junior class voted on the theme for the night and decided on Old Hollywood. The announcement seemed to be taken much more enthusiastically by students than the previous two years themes of The Great Gatsby and Hawaiian/Tropical. This year's prom will be held at Davian's and post-prom at Dave and Buster's. Tickets to the big event are $75 and include all expenses and a t-shirt.  
Commenting on the prom theme, senior Sam Scaife exclaims, "That's gonna be good."
The committee is keeping many of the details private in order to make the night a special surprise.
When asked about prom, junior Becca Martin answered excitedly that she's most looking forward to the carefree feeling of dancing the night away, since she loves to dance. This is her first year going to prom, so she's looking forward to making the most of everything prom involves. Becca is particularly excited that she'll be able to share the special night with the majority of her friends, who are seniors that will be attending as well.
She adds excitedly, "I already have my dress!"  
Natalie Feider, a senior, is definitely looking forward to the festivities of prom for the second time around, as she plans to attend again this year. When asked about her experience at last year's prom, Feider says it was definitely an experience she'll never forget.
"Taking pictures was the highlight of the night, everything felt so magical." Feider also commented on the post-prom venue, saying that Dave and Buster's "was really great, mostly because of all the food and games that were offered, especially the amazing dessert bar." Laughing, she added, "By the time you left, you better believe you were about to pop out of your dress!"
If Feider attends again, she says she will make this year's prom especially memorable by "focusing more on dancing with my friends."
As the night gets closer, it's only expected that the students planning to attend will become even more excited for the big event. Further details will be shared about the prom and post-prom festivities as well. One thing for sure, it will be a night to remember for all.