Apps for School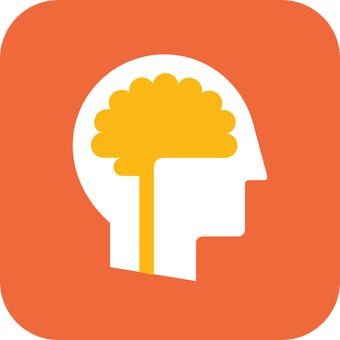 When you have a test coming up in English, what do you do to prepare for it? Do you play video games all night and just wing it the next day, or do you like to play video games that help you remember the information? Do you make flashcards and go through them a couple times? Whatever your studying habits are, you can always use apps to help you out.
Explain Everything
Want an app that lets you give a different and fun presentation? Explain Everything is an interactive whiteboard that allows you to animate, record, and collaborate. You can use text, video, audio, pictures, laser pointers, and drawings to animate your slides, so this app is perfect for presentations. You can also collaborate with your friends or teachers in real-time. If you don't have an iPad at home to do your project on, then you can go down to the library where you can check one out.
"We have some [iPads] to check out, and then we also have some for classroom use. So we have a cart of thirty that a teacher can check out to use with their class," explains our school's Library Media Specialist, Barb Uhen. The Explain Everything and Explain Everything Classic apps both received 4 stars on the App Store. Explain Everything is free for iOS, Android, Chrome OS, and Windows, but you can be a subscriber for $2.67 per year. Explain Everything Classic is $5.99 available only for iOS, and Explain Everything VPP is $7.99 available only for iOS.
Green Screen
Have you heard of the "green screen" effect? Well, this effect lets actors look like they have landed on the moon or are walking with the dinosaurs. The "green screen" effect also allows weather men to do their weather reports. On the Green Screen app you can take or import videos, photos, and artwork to start your project. The app may seem like one for children, but it is a great alternative for those presentations you give to your class on a boring slide. You can also use the crop and mask tools to remove any areas you don't want in your project. Then, when you finish, you can save your project to your camera roll, Dropbox, or Google Drive. Green Screen is $2.99 and it's only available in the App Store. You can make your own movie with the Green Screen app.
In Context
Did you know that the In Context websites available on our school's Library Media Center are also apps? The websites that Ms. Uhen is always talking about are free to download onto our school's Chromebooks! These apps help you research a certain topic. For example, you can go to Science in Context and search the moon, and you will get articles, pictures, videos, experiments, audio, news, magazines, journals, and other websites just about the moon. Just type in "nbwvikings" for the username and password to log in and start researching.
Quizlet
Do you have a test coming up and you don't know how to study for it? Quizlet can help! Quizlet is an app and a website that helps you study for exams like the ACT or SAT, quizzes in a class, or help you with homework. Quizlet has 18 different languages to study including Spanish, French, German, Chinese, and more. You can study on flashcards, practice your spelling on those tricky Spanish words, or play addicting games and try to beat your high score. You can put images or audio on your flashcards to help you remember your terms. You can also play Quizlet Live with your friends. Quizlet Live is where you and your friends are put into groups and you play a matching game to see which team can finish first! Quizlet is available for iOS, Google Play, and online at www.quizlet.com. The app received 5 stars on the App Store.
Kahoot!
Do you want to quiz your friends and see if they are smarter than you? Kahoot! is a website where you can play and create your own games to practice terms or questions for an upcoming test.
"I like the way that everybody can play at one time," says Freshman Mason Radish, "and it's very interactive." You can master your debating skills, or make a survey. You can play the quizzes on Kahoot! as an individual and go up against that A+ student, or you can play on a team with that A+ student.
"You get really competitive and it's hilarious," Freshman Shelby Galkowski says. You can make a free account to start making your quizzes, debates, or surveys. People that want to play your games will have to enter a game pin in order to play. Kahoot! is only available online. Go to www.kahoot.it to start playing.
Post-It Plus
Looking for an app that organizes your notes? Look no further because Post-It Plus is an app that allows you to take pictures of up to 50 Post-It notes at a time and rearrange them. You can also add digital notes to the Post-Its and combine the Post-Its together. Post-It Plus lets you share your notes to PowerPoint, Excel, Dropbox, PDF, and more. This app has a 3.5 star rating. Post-It Plus is free and available only on iOS devices.
Lumosity
Do you enjoy playing games and learning at the same time? Lumosity is the app for you. Lumosity is an app where you play a variety of daily games to challenge your brain.
"I liked it when I used it because it did make you think logically," Uhen explains, "but I found that it repeated a lot of games." The Lumosity team has scientists and university researchers who help make this app better for the 70 million users around the world. If you're looking into challenging your brain, head over to the App Store, Google Play Store, or onto your laptop and download the app. Lumosity is free to download and play, and you can also become a subscriber! Lumosity received 4.5 stars on the App Store and 4 stars on Google Play.
With the help of these apps your tests won't be so difficult, your presentations won't be so stressful, and your knowledge will improve, all the while having fun.