Let's Talk About The Oscar Nominations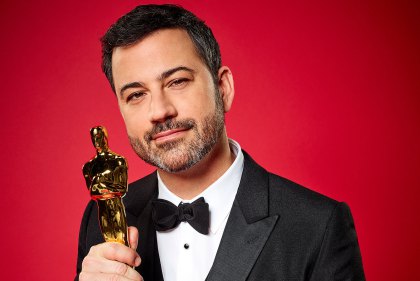 The 2017 Academy Awards is being hosted by Jimmy Kimmel on February 26th. They have released a list of the Oscar nominations and there is a very good nominee list. There have been a lot of good films out in the past year, many are definitely Oscar worthy. However, I will not list every single nomination because there are way too many to list in detail.
The nominees for Best Picture are La La Land, Arrival, Lion, Hell or High Water, Hidden Figures, Moonlight, Hacksaw Ridge, Manchester by the Sea, and Fences. I haven't gotten a chance to see all of these films but I've heard the most buzz about La La Land. My guesses for best picture are either La La Land or Moonlight. Many are saying Moonlight is the only nomination that could technically beat La La Land considering the nominations it has including two supporting actors, writing, directing, cinematography, and editing.
The nominees for Actor in a Leading Role are Casey Affleck, Andrew Garfield, Ryan Gosling, Viggo Mortensen, and Denzel Washington. My guesses are either Denzel Washington in Fences or Casey Affleck in Manchester By the Sea. If Denzel Washington wins the award, it will be his third oscar win, along with Training Day (2002) and Glory (1990).
For best actress in a leading role, the nominees are Emma Stone, Natalie Portman, Meryl Streep, Isabelle Huppert, and Ruth Negga. The two nominees that people are talking about most are Emma Stone in La La Land and Natalie Portman in Jackie. Natalie Portman won Best Actress in 2011 for Black Swan.
The nominees for best actor in a supporting role are Mahershala Ali (Moonlight), Jeff Bridges (Hell or High Water), Lucas Hedges (Manchester by the Sea), Dev Patel (Lion), and Michael Shannon in (Nocturnal Animals). I would have to say my guesses for best supporting actor are either Mahershala Ali in Moonlight or Jeff Bridges in Hell or High Water. Jeff Bridges has been nominated six times in his career and won one oscar for Best Actor in Crazy Heart (2010). Either he will have seven nominations or two oscars.
Finishing off my list, the nominations for best actress in a supporting role are Viola Davis (Fences), Naomie Harris (Moonlight), Nicole Kidman (Lion), Octavia Spencer (Hidden Figures), and Michelle Williams (Manchester by the Sea). My guesses are either Viola Davis in Fences and Michelle Williams in Manchester by the Sea. The reason I chose Michelle Williams is because of one scene she was in. She didn't have much screen time in the film but during a heart-breaking scene, she attempts to fix her relationship with Casey Affleck's character.
The rest of the nomination categories not listed in detail include animated feature film, cinematography, costume design, directing, feature documentary, documentary (short subject), film editing, foreign language film, makeup and hairstyling, music (original score), music (original song), production design, short film (animated), short film (live action), sound editing, sound mixing, visual effects, writing (adapted screenplay), writing (original screenplay). Stay tuned on February 26th to find out the winners!