Popular Summer Vacation Spots In Wisconsin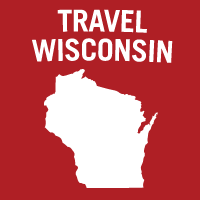 Summer is an exciting time, especially for kids just getting out of school. Traveling around is an enjoyable and popular way to spend the summer. While traveling is exciting, it can be extremely expensive and some people don't always have money to escape for a couple weeks. However, travelling can be inexpensive if you stay close to home.
Wisconsin has many different things to do around every corner. Popular spots include Wisconsin Dells, Country Springs, the Milwaukee Art Museum, Devil's Lake, Cool Waters, the Harley Davidson Museum, and more. Any of these places are within 15 minutes to two hours of drive time from New Berlin.
Summer is all about being outside and enjoying the warm weather. Although some attractions are indoors, parks and outdoor waterparks can help you cool down on a hot day. Cool Waters is a waterpark located in West Allis and is great for any age. Water parks are places for people of all ages to go and enjoy themselves. There are a couple of water parks in the area including Country Springs, Cool Waters, and the Dells. Country springs is a cheap but fun place to go with lots of activities and lots to do at the water park. The Dells is the same way except with many more waterparks and different places to go to.
If you are looking for an adventure, Devil's Lake and Lapham Peak are great places for exploring and hiking. Lapham Peak is mainly for hiking and exploring the woods around, including a 45-foot observation tower looking over Wisconsin's nature. Devil's Lake includes activities like hiking, swimming, cliff jumping, and even camping. Devil's Lake is a great place for friends to meet for a fun outdoor weekend to enjoy each other's company and the nature around them.
If you're trying to stay cool at all times, great indoor attractions include the Milwaukee Art Museum, the Harley Davidson Museum, and Country Springs are all inexpensive, enjoyable ways to spend the day inside. These places are cost-efficient and fun for all ages while learning and exploring different and interesting things.
The Wisconsin Dells is one of the most popular places to go if you are looking to stay at a hotel and visit the many waterparks. The Dells is a reasonably-priced place for a great amount of fun. The Dells also offers many arcades, restaurants, and nature attractions besides the waterparks. If you are looking to go somewhere over the summer that within a budget, the Dells is a great place to visit.
Summer is a relaxing, three-month break for everyone to enjoy while they can; whether it's in the warm sun or the cool indoors. If travelling is too expensive, there are a number of alternative ways to have a memorable summer in Wisconsin while staying local and cheap.